MEET THE TEAM BEHIND PHENOMENAL FAMILIES
We are a San Diego-based nonprofit organization led by a group of dynamic volunteers with expertise in child welfare, public policy, education, youth development, and physical and mental health. We strongly value the voice of individuals with personal lived experience in child-serving systems, and include them as partners in all aspects of leadership, program design, and service delivery.
Sarah Pauter, Founder and CEO
After spending 17 years in the child welfare system before ultimately emancipating or "aging out," Sarah earned a Bachelor's in Social Work from San Diego State University and a Master's in Public Policy and Administration from Northwestern University.
Sarah has dedicated her life and career to improving outcomes for vulnerable children and youth, even testifying before Congress and the California Senate on mental health treatment options for young people in foster care. Prior to launching Phenomenal Families, Sarah was the Program Director of the Family & Youth Roundtable, where she developed and enhanced public child-serving systems through policy formulation and implementation. Her efforts were recognized by the San Diego County Child Abuse Prevention Coordinating Council which honored her with their annual STARS award.
Sarah is a former FosterClub California Youth Ambassador, Foster Care Youth and Alumni Policy Council Member, and Co-Chair of the San Diego County Children's System of Care Council. Currently, she serves as a Trauma-Informed Systems Specialist with the Center on Child Welfare Trauma-Informed Policies, Programs, and Practices (TIPs Center), on the Polinksy Children's Center Advisory Board, and the San Diego County Juvenile Justice Commission. She is passionate about preventing intergenerational and cyclical system involvement and ensuring that all youth, regardless of past adversity, can create a strong and flourishing family of their own. In her spare time, she enjoys visiting dog beach with her husband, 2-year-old son, and Yorkshire Terrier.
Melanie Delgado, Chairperson
Melanie Delgado is an alumna of the University of San Diego School of Law and the current staff attorney/director of Transition Age Youth Projects for the USD School of Law's Children's Advocacy Institute. Melanie's work focuses on improving outcomes for transition age youth, and she has authored several reports on this issue, including one calling on the state to improve the array of mental health services for transition age foster youth and one analyzing the state's implementation of extended foster care (which allows youth to stay in care up to age 21). She frequently speaks and presents on these issues locally and throughout the state and nation, and conducts advocacy and training to educate and inform other advocates.
Melanie also chairs the Children's Advocates' Roundtable, an affiliation of over 200 statewide and regional children's policy organizations, representing over twenty issue disciplines. She was recently named Woman of the Year for the 78th Assembly District by Speaker Emeritus Toni G. Atkins for her contributions and advocacy. In addition to her role as Board Chairperson of Phenomenal Families, Delgado currently serves on the Board of Directors at Social Advocates for Youth (SAY) San Diego, and has served on the board of Directors of ACCESS, Inc., and as a Commissioner on the San Diego County Juvenile Justice Commission.
Wendy is the managing partner of Pascual & Associates, LLP, an accounting firm based in San Francisco, CA. She has more than 25 years of extensive experience in accounting, audit and tax, 20 years of which were from PwC. She specializes in financial auditing, assessment of internal controls, compliance audit, Foreign Corrupt Practices Act, IFRS, accounting operations, design of internal control systems, business operations and acquisition review as well as management of jobs and special engagements of small to medium companies.

Wendy is an avid traveler and currently resides in San Francisco, California.
Anna Johnson is a lead policy analyst with the National Center for Youth Law (NCYL) where she works on reducing overmedication of foster youth and improving access to community and therapeutic services for youth. With a master's in public policy from UC-Berkeley, Anna works with young adults and current foster youth to ensure their voices influence policies affecting foster youth. Passion for this work originated from 6 years of classroom experience in under-resourced schools. Prior to working in policy, Anna taught at Urban Promise Academy in Oakland Unified School District for four years, at Potter Thomas Bilingual Academy in Philadelphia, and in Madison, Wisconsin serving homeless youth and families in the CASPER program and witnessed how traumatic experiences, stress, poverty, and environmental factors impact children's development and relationships. Creating and maintaining a safe, supportive classroom environment was the primary focus of their work as an educator.
Anna knows that providing services, care, and attention to youth who live under the daily stress of violence, poverty, and other forms of abuse can help young people build resiliency and thrive in the short and long term. Anna remains proud of her student's accomplishments and leadership in their communities. Anna dedicates NCYL policy efforts toward partnering with youth and young adults to improve the treatment of young people in schools, communities, homes, and neighborhoods. Anna holds degrees from UC-Berkeley (MPP), UW-Madison (BA-Social Work) and U-Penn (Urban Ed).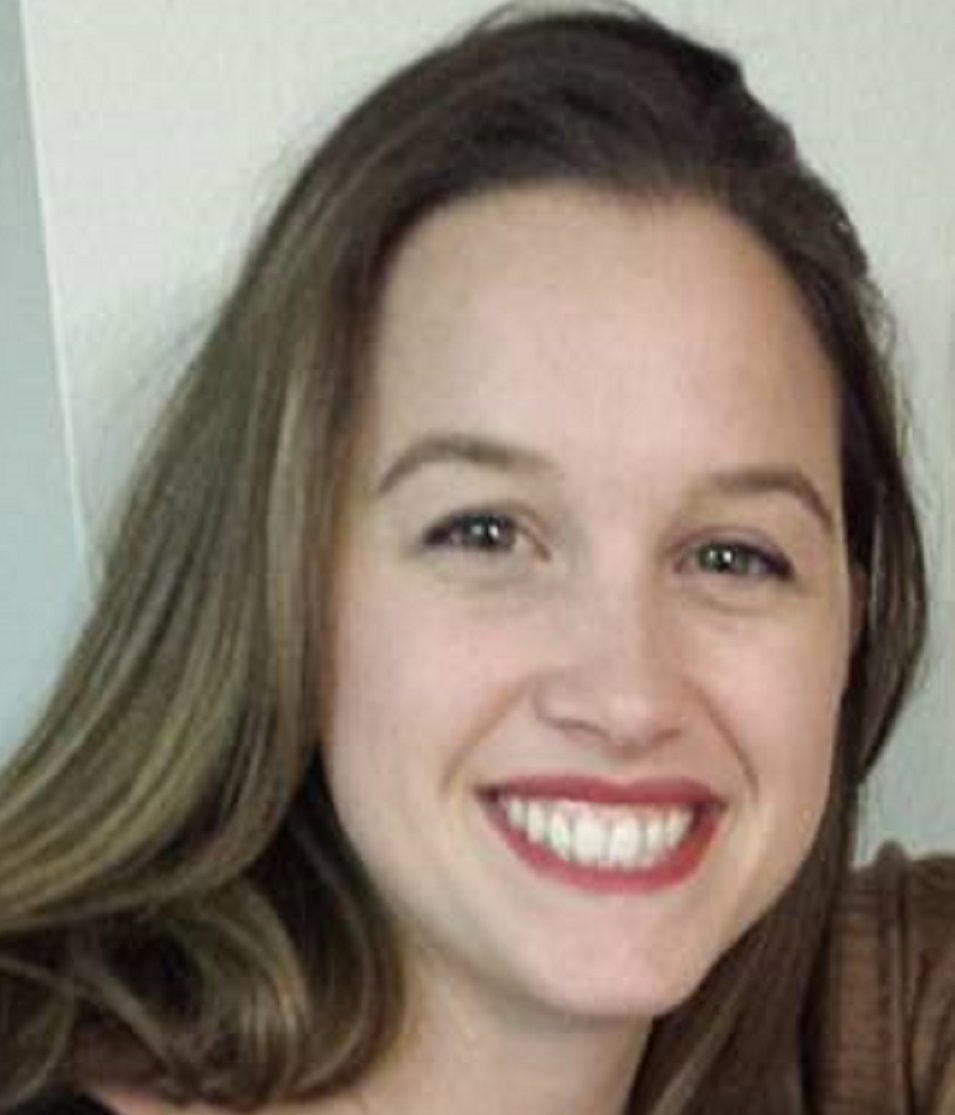 Crys O'Grady is a Research Manager with the National Indian Child Welfare Association (NICWA) where she specializes in qualitative and quantitative research methods, positive youth development, and law and policy. Crys earned her bachelor's degree in Sociology with an emphasis in poverty and inequality from Stanford University, and her Juris Doctor from the University of Washington School of Law. While at Stanford, Crys conducted quantitative research on the demographics of youth in congregate care facilities, and she worked as a research assistant in the Mood and Anxiety Lab. In the Mood and Anxiety Lab, she helped conduct a study on the intergenerational transmission of risk for depression. During law school,Crys clerked for the National Center for Youth Law (NCYL), Center for Children and Youth Justice (CCYJ), and the United States District Court for the Northern District of Alabama. At NCYL, Crys worked on the FosterEd team and wrote policy papers on the educational rights of Native youth in foster care in New Mexico and California. Crys has also worked as the Policy Coordinator for California Youth Connection (CYC). As the Policy Coordinator, she facilitated youth engagement in foster care policy and legislative reform in California. Crys also participates in local and national advocacy groups to ensure that child welfare laws and policies are developed with input from youth who have experienced the child welfare system first-hand.
Dr. David A Tam, MD MBA FACHE serves as the Chief Operating Officer of Providence Saint John's Health Center in Santa Monica, California. Saint John's is part of Providence Health and Services, one of the largest and most comprehensive not-for-profit health systems in the nation. Prior to this role, Dr. Tam was the Chief Administrative Officer of Pomerado Hospital and Palomar Health Downtown Campus at Palomar Health. Dr. Tam also served as the Chief Marketing and Communications Officer of Palomar Health. Dr. Tam is a retired Captain (O-6) in the United States Navy, serving 24 years on active duty in various command roles, including Chief Operating Officer for the Western Region of Tri-Care - the military's health insurance program covering 2.9 million lives in 21 states, and Deputy Commander, Chief Operating and Strategy Officer at Naval Medical Center, San Diego (Balboa), the Navy's largest tertiary and academic medical center. Dr. Tam completed a pediatric residency in Oakland, California, and a child neurology fellowship at the Medical College of Virginia in Richmond. Dr. Tam is passionate about issues related to children and youth, homelessness, healthcare, veterans, and organizational governance.
Eric Wagoner is a 21-year-old sophomore college student at Los Medanos College in Pittsburg, California. Eric has been working with Contra Costa County Children and Family Services as a Youth Partner, supporting youth in care or in risk of being care. Before working for Contra Costa CFS, Eric previously worked with California Youth Connection (CYC), a nonprofit organization that focused on legislative, policy, and practice change within the foster care system through youth advocacy. From Spring 2014 to Summer 2016, Eric worked with CYC on a project that looked at how to better ensure that foster youth have access to quality mental health services. Eric also assisted in the development of CYC's Bay Area Youth Leadership Academy, assisting with curriculum development and facilitating sessions that seeked to build leadership skills through a 10 week program. Eric is also a Youth Representative on the State of California's Pathways to Mental Health Services Community Team, focusing on improving mental health services for children in child welfare. In April of 2016, Eric was awarded the Young Leader award by Young Minds Advocacy for his work with CYC in helping to reduce stigma and improve mental health services for foster youth. Eric plans to receive his Associate's Degree from Los Medanos and transfer to a university to obtain his Bachelor's Degree in Sociology.
Tisha Ortiz is a 24-year-old foster care alumni currently attending CSU East Bay in Hayward, CA and is anticipating graduating in Spring 2018 and attending Law School in Fall 2018. Since February 2014 Tisha has been working with the National Center for Youth Law (NCYL) on their Psych Meds Team Campaign trying to improve quality mental health services and reducing the overmedication of foster youth and has helped pass laws to improve the mental health system for current foster care children. Tisha also works with the National Association of Counsel for Children (NACC) on their Youth Advisory Committee and brings awareness about trauma, the foster care system, and talks about what can be done to help youth in the foster system thrive. She is an active member of Renaissance Scholars at CSU East Bay which works with former or current foster youth attain a college degree. Tisha hopes that current foster youth will have trauma informed and evidenced based mental health services so they can thrive and succeed beyond foster care.
As a child welfare advocate, Vanessa is most passionate about honoring the commitments made to underserved populations through practice, policy and legislative change.
Vanessa currently serves as California Youth Connection's Statewide Legislative Coordinator. California Youth Connection (CYC) is a youth-led organization that creates positive impact on a local and statewide level to improve the Child Welfare System. Vanessa is responsible for shepherding the organization's legislative package to actualization while developing youth into leaders who harness the power of their voices and experiences.
Before working for CYC, Vanessa worked for Riverside Department of Social Services where she worked alongside extended foster care youth, social workers and local policy makers. In that role, she helped implement extended foster care, supported transition age youth, developed trainings for child welfare professionals, mentored youth and collaborated on designing county-wide system improvement plans.
Vanessa currently serves on the California Child Welfare Council, Keeping Kids in School and Out of Court Initiative, Student Mental Health Workgroup, and the Sacramento Latina Leaders Network.